A recent online report from ADDitude is raising the alarm about a mental health crisis for adults with ADHD.
According to their survey, 82% of adults with ADHD are in the grip of some form of trauma, at a rate much higher than the general population. These are figures gathered from U.S. statistics, Canada is long overdue for more research on this topic.
More than 50% of those surveyed placed the blame on the negative consequences of the global pandemic which in itself caused widespread loss of life, work, and social connections. Readers also indicated their mental health is worse than ever, with 74% reporting feeling overwhelmed and exhausted and more than half experiencing depression.
In the early months of 2020, physical distancing and sheltering in place were part of a strategy to keep people safe, but as time wore on, people with ADHD were especially prone to feelings of irritability, withdrawal, and apathy.
Add in the myriad ways that social media contributes to feelings of insufficiency, misinformation, and shattered attention, and it's no wonder anxiety and stress are on the rise.
Trauma is an intense and lasting emotional response to an event over which you had no control. It can come in the form of a physical injury such as a car accident, a loss of a job you loved, bullying, or an ongoing situation that causes serious moral injury. In addition, the intense feelings can interrupt concentration and day-to-day functioning. Often physical feelings of pain, headaches, and nausea that come with trauma that can be debilitating.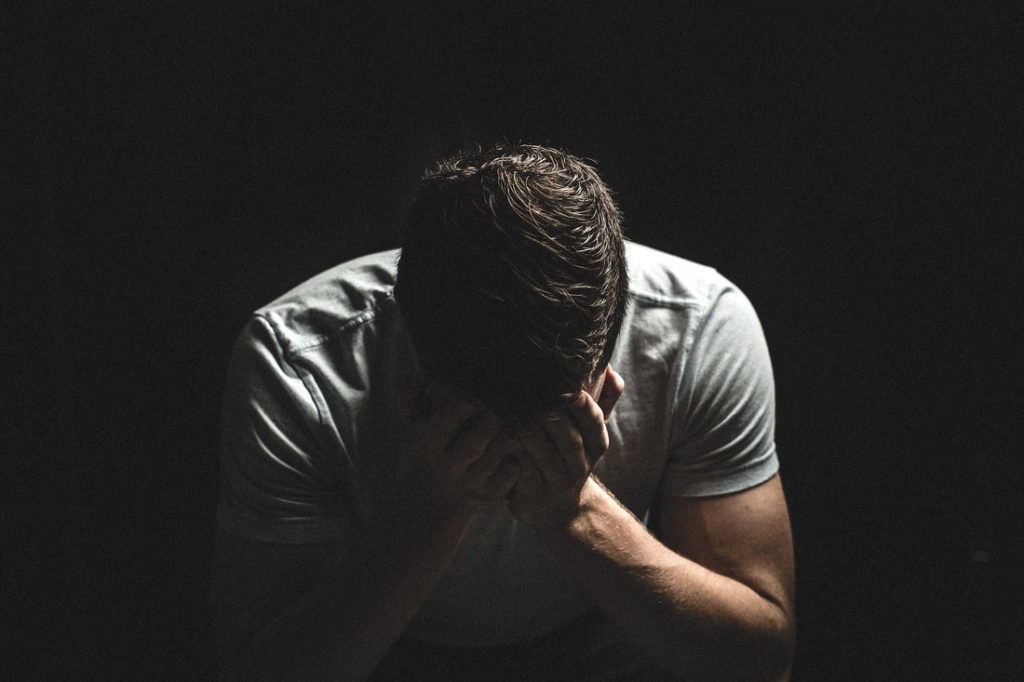 Many of the symptoms of trauma and ADHD overlap and they include:
Difficulty concentrating
Racing thoughts
Poor memory
Emotional dysregulation
Interrupted sleep and insomnia
Impulsivity and/or restlessness
Social withdrawal
Substance abuse
People with ADHD often have dysregulated nervous systems that have evolved as a coping strategy so in addition to treatments that include stimulant and non-stimulant medication, finding ways to connect with your body can be a powerful method to restore some calm and safety.
Here are some measures you can take to support your mental health.
Body based or somatic therapies
Although somatic therapy is often used in treatment for people with PTSD, many people with ADHD benefit from learning how to check in with their bodies, often after years of feeling numbed out or shut down.
Somatic therapy guides you in how to feel safe in your body so that you are more present to your emotions and day to day stressors.
It's often referred to as a road map, gently supporting you in understanding how emotions feel in your body so that you can be more aware and respond mindfully to triggers rather than feeling overwhelmed, reactive, or shut down. It also helps to distinguish between distressing external stimuli and a distraction.
It can help you build a sense of agency. For many people with ADHD, life can feel chaotic, uncertain and out of control. But tuning in with your bodily sensations can help you feel more in charge of your life.
Seek out community
It can be difficult for folks with ADHD to find a community that feels natural and safe.
One way to find like-minded people is to check out the event listings on Eventbrite or a community group listing on Facebook. With restrictions easing in Canada, many events are now being held in person with safety protocols in place. If you're not yet comfortable meeting new people in person, there are many active mental health and social activity groups still meeting online.
It doesn't necessarily need to be a support or mental health group to have real benefits for your confidence and sense of belonging. If you have a hobby you're passionate about, search for groups in your area. There's everything from kite enthusiasts to knitting groups, to pottery classes. Trying something new can bring immense rewards and help build your self-esteem.
Find a qualified therapist
Working with a therapist that understands the complexities of ADHD and has a trauma-informed approach can provide strong support and help you identify your strengths and explore and heal areas that are most troublesome.
We offer a list of therapists that specialize in adult ADHD.
It's no secret that good therapy is expensive in Canada. But there are some ways to reduce the cost, either with a clinic that offers sliding scale options, or through a provincial benefit program that helps offset the cost.

For more information on how to choose a therapist read our post with insights from a practicing therapist.

Reduce online triggers

This is much easier said than done and there have been countless articles written about the negative impacts of too much social media or news consumption.

But for people with ADHD, it can be deeply distressing and cause lasting negative impacts on your mood and well-being.

Many smartphones now offer an option to limit social media to certain hours of the day, you can also turn off the news feeds in your settings and or consider using an app such as Freedom, to block the sites and apps that aren't serving your overall wellness.

While there is no magic bullet to help you cope with trauma, there are incremental changes you can make that will bring some relief. You are not alone and there is help available.

If you are in crisis, don't delay and seek help today.
Here is a list of agencies that offer real time support:
​
Hope for Wellness Help Line for Indigenous Peoples
(Canada-wide, provides culturally appropriate support and referrals)
Call 1-855-242-3310 (toll-free)
Canadian Mental Health Association (CMHA)
Canada-wide
Crisis Centre BC
Immediate support for individuals in BC