Tips for Surviving the Holiday Season
As the days become shorter in the Northern hemisphere and the holidays approach with all the social, familial and work expectations, it can be tiring, overwhelming and stressful.
For folks with ADHD, it can feel like this time of year is insurmountable.
Invitations to noisy events, family expectations, increased workloads, school exams, and the list goes on.
The reduction in sunlight can also decrease energy levels and mood.
Here's some ideas to bolster you through the hectic holiday season.
Be willing to say no
Sometimes the best reply to all those social invitations is a polite 'no thanks'. While the holidays are a time to connect with friends and colleagues, all those late nights and stimulating scenarios can be draining.
Protecting your energy and time by simply saying no can go a long way in supporting your mental health. As an added bonus, you'll likely be more rested and less likely to get overwhelmed.
Also consider saying yes to smaller, intimate connections. Use the holidays as an opportunity to connect with someone you have not seen in a while who brings you joy.
Students: Celebrate your wins
For students wrapping up a busy semester in higher learning, it can be easy to hyperfocus on grades and exams and forget about your other accomplishments during the year.
Writing down some of the new books you've read, friends you've made, or reflecting on the innovative ideas of an instructor can serve as powerful reminders of how far you've come since the first day of school.
Make a budget
It's easy to overspend at this time of year and for ADHD'ers it can be tempting to buy, buy, buy, especially on high interest credit cards.
Putting together a budget that aligns with your goals for the month, means you'll be less likely to overspend.
Easier said than done, right? But studies have shown that putting the numbers into a simple spreadsheet will reduce the risk of overspending and facing down a huge credit card bill in January
Craft your own comfort and joy
All the expectations of comfort and joy that are constantly advertised to consumers can fill people's heads with ideas of how things should be.
Remind yourself that this is not a complete picture of the world and set your own ideas on what comfort and joy means to you.
​Even though there are bound to be some bloopers along the way, crafting your own holiday experiences will bring much more connection and delight than trying to meet advertisers' unrealistic vision of celebration.
Examples of how to do this include starting a cookie exchange with friends, drawing names from a hat for family presents, or sourcing unique gifts from the thrift store.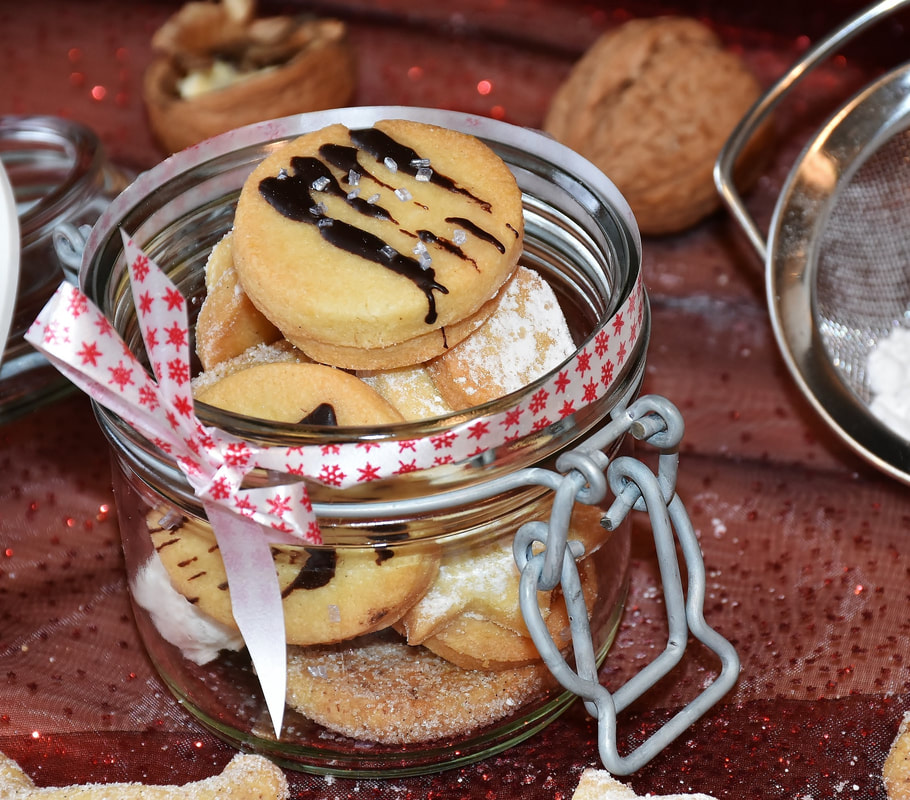 Get outside
It's tempting to hunker down under a blanket and hide out until January. But getting outside has many benefits.
Depending on where you live in Canada, December can be a cold month but there are outdoor activities that can support your mental health and reset your perspective.
Whether it's ice skating on the Rideau canal, snowboarding in Whistler, or taking a long walk to take in the holiday lights at your local park, the fresh air and connection to the outside world will help.
Set realistic expectations
It's a widely known fact that ADHD'ers under/over estimate how much time it takes to complete a task. Even though it may seem like a good idea at the time, you don't need to attend every single event, buy all the things, or learn how to make your own candles in two days.
Aim to create memories instead of striving for an unrealistic ideal.
Don't fret social norms
There is no such thing as a normal family. Everyone comes from different backgrounds and the holidays can be especially stressful if you don't identify with mainstream marketing messages or celebrate Christmas.
This is fine! Consider getting together with your chosen family and roasting chestnuts, or attend a ceremony that celebrates community. Reach out to folks you enjoy being with and don't sweat the rest.
Remember: there is no one size fits all approach to the holiday season.
Do what feels right for you.