ADHD and Planning a Vacation
If you have ADHD, planning a vacation may feel overwhelming. But do not fret – here are some tips that you can use to make your well-deserved break less stressful and more enjoyable.
Before the trip
Try to tie up any loose ends – make sure the bills are paid, plants are taken care of, and your fridge is cleared of perishable foods.
Where to go
Your destination and accommodation may depend on who you are traveling with and how many people are traveling with you. Be sure to consider your own needs during a vacation as well as the needs of the people with whom you are traveling.
When planning the trip if it becomes overwhelming, or you become hyper-focused on researching places, you may want to consider hiring a travel agent. You decide on a place and dates, and the agent will handle all the travel arrangements. There are plenty of options: all-inclusive packages in seaside resorts or more adventurous options like group or hiking tours.
Before you contact a travel agent, it is good to make a list of what you need – places you would like to visit, whether you prefer a faster or slower pace, and details regarding accommodation or food.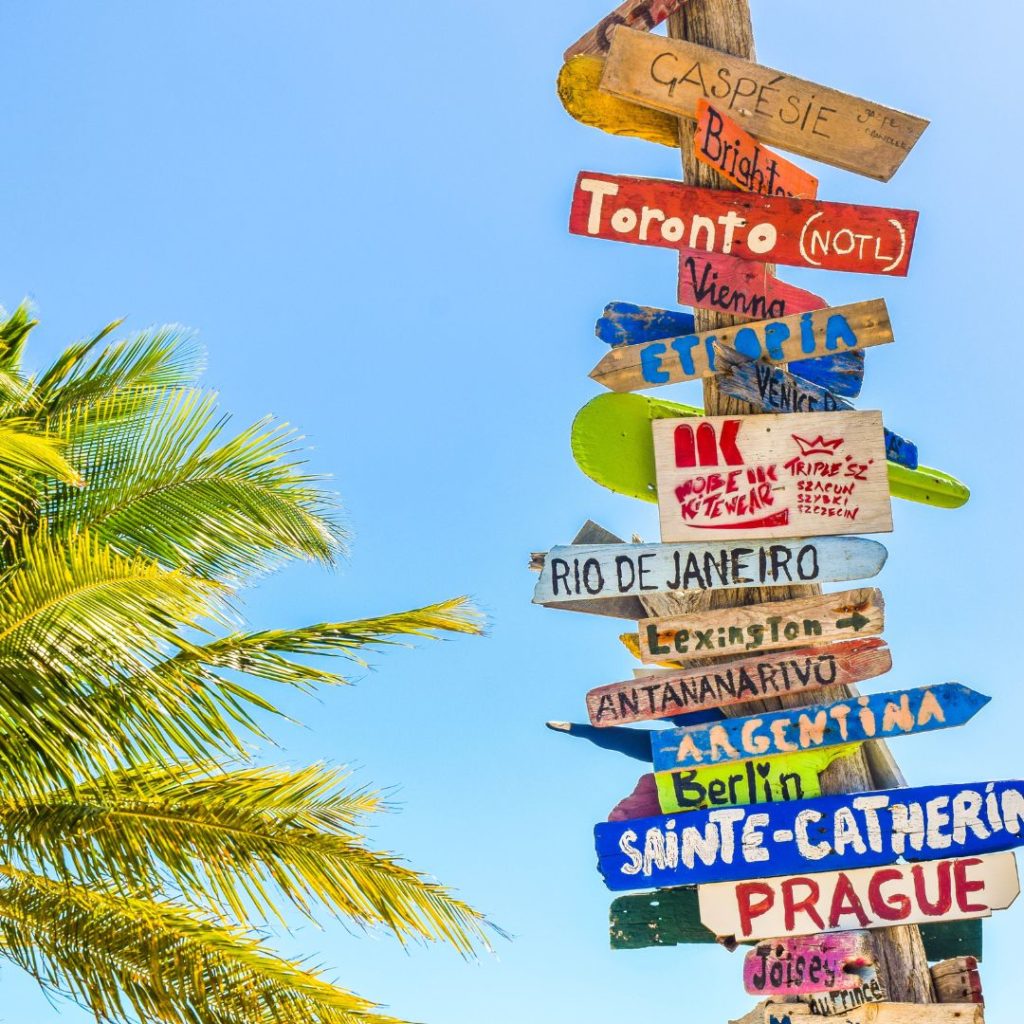 Create a Loose Schedule
Make a list of activities you will enjoy, whether you prefer a faster or slower pace.
You may feel the urge to stuff your itinerary with numerous activities but try to keep things realistic and have plenty of time to rest between activities, especially if they are high-intensity.
Include reminders about check-out and flight times so you always have ample time to leave the accommodation or get on the plane.
Follow a Structure
ADHD brains fare better when they have a regular schedule to follow. Of course, vacation is a time to let loose, but try to have a relaxed structure you can lean on.
Perhaps you already have strategies to help you stay organized during trips. If not, try to recreate the ones you use at home, such as your sleeping schedule or morning routine.
Plan your packing carefully
Make a list of items to pack in categories such as toiletries, clothing, electronics, and documents. Use this list and cross off items each time you unpack/pack during the trip.
Try to pack the suitcase the same way every time so you know where everything is and can quickly access whatever you need. Try using suitcase organizer inserts to help keep items organized.
Like your medication, keep other essential items, such as all documents or tickets, in one place (e.g. a plastic envelope) and close to you.
ADHD Medication
Make sure you have enough medication during your vacation. Visit your healthcare practitioner well before your date of departure. It is also a good idea to keep the medicine in your carry-on bag if you need to take the dose during the flight or your checked baggage is delayed. 
Lack of a familiar routine or time zone changes can make it easy to skip a dose. Set up reminders on your phone or ask your travel companion to help you keep track.
With proper planning and support, vacations can be enjoyable and rewarding experiences providing an opportunity to recharge for individuals both with and without ADHD.